The Canadian Police Information Centre, or CPIC, became operational in 1972 after its approval by the Treasury Board of Canada. The RCMP maintain this system and their central registry is located at their headquarters in Ottawa, Ontario. Although the CPIC is interfaced with National Law Enforcement Telecommunications System and the United States National Crime Information Center, not all information is shared. For instance, the Wandering Persons Registry is not shared with the United States.
If a government agency would like access to the CPIC, they need to agree to abide by the rules detailed in the CPIC Reference Manual. They also need to be approved by the CPIC Advisory Committee which is composed of 26 senior police officers from provincial and municipal police forces, the RCMP and the Ontario Police Commission. Any non-policing agencies need to enter a memorandum of understanding with the Royal Canadian Mounted Police and they can be audited periodically in order to ensure compliance.
What is the CPIC?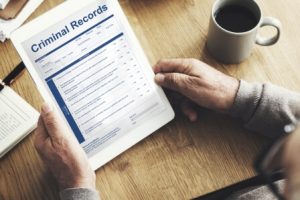 It is a computerised information retrieval and storage system. The RCMP operates this system on behalf of the national policing community. It contains or allows access to criminal record data banks and operates 24 hours a day, 7 days a week. This system is highly efficient and effective. It provides instant information about offenders and crimes to more than 80,000 law enforcement officers. CPIC network users are also able to exchange messages and post 'alerts'.
This is the only national information sharing system that can link criminal justice and law enforcement partners throughout the country. The system can also be accessed by United States law enforcement officers via the FBI's National Crime Information Center, or NCIC.
Accuracy is essential when it comes to CPIC records. These records play an important role in apprehending offenders and obtaining the appropriate punishments. In most cases, the CPIC is able to provide accurate information for upholding the law. There have also, however, been a few controversies surrounding this system when its effectiveness was questioned. In addition, the sheer number of records that need to be created or updated means that delays can occur.
The four data banks of the CPIC
This system is split up into four data banks. Namely, identification, investigative, intelligence and ancillary. As a whole, the database contains information on the following matters:
Vehicles or marine: abandoned or stolen vehicles or boats
Persons: wanted, accused of a crime, paroled individuals, individuals on probation, judicial orders, missing persons, Special Interest Police (SIP), Access to the Offender Management system of the Correctional Service of Canada.
Stolen property
Dental characteristics
Canadian Firearms Registry (Canadian Firearms Program)
Wandering Persons Registry: Patients with Alzheimer's disease who register with the Alzheimer Society of Canada in the event that they should go missing.
CPIC criminal surveillance: Criminal intelligence from across the country
Criminal Record Synopsis: Condensed versions of a person's criminal record.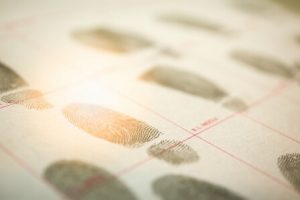 What this means to those with any kind of criminal record is that your information will be shared on this national system and with American authorities. Even if your offence is considered minor, any kind of criminal record can have a significant effect on your life and the opportunities that come your way. Things that many people take for granted, like employment, travelling abroad and renting the home of your dreams, can become extremely challenging or even impossible with a criminal record. The good news is that you don't have to let that one misstep hold you back for the rest of your life. You can apply for a pardon and get your life back on track!
In order to apply for a pardon, you will need to make sure that you are eligible. In other words, you will need to have served your sentence in full and you need to wait the allocated period of time before submitting your pardon request. Your fingerprints are needed in order to obtain your RCMP file. This, along with several other documents will be needed for the application. Call Record Free at +1 (866) 928-3260 to get started on your pardons Canada application.