Canadians who have been convicted for possession of cannabis can apply for a streamlined pardon to remove the conviction from their record. The Canadian government has introduced Bill C93 that enables Canadians to obtain a "no wait" record suspension for simple cannabis possession convictions. With simple marijuana possession applications, the usual parole board fees and 5-year-wait times are waived, and the pardon is granted almost instantly.
A cannabis record suspension does not guarantee visa or entry privileges to another country. For example, in order to travel to the USA with a prior conviction, an entry waiver is required.
Streamlined cannabis pardons can be obtained only by individuals with convictions for simple possession of cannabis who have completed their sentence.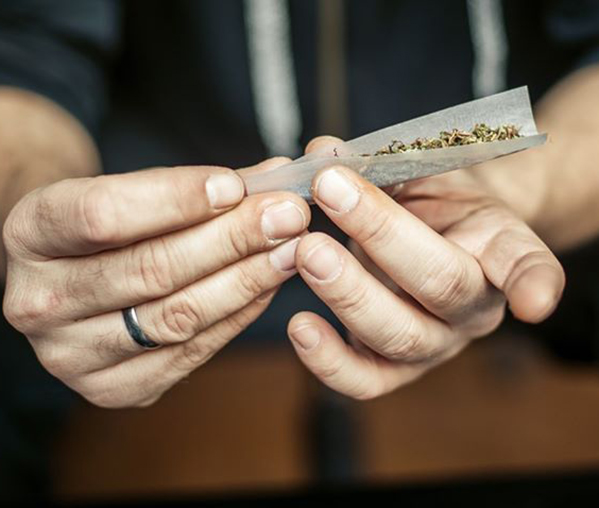 Why do I need a Cannabis Pardon
A pardon helps individuals remove the barrier of past convictions for simple cannabis possession and helps them find work and educational opportunities.Here at Record Free, we specialize in helping those with prior convictions obtain a pardon by assisting them throughout the entire process. Start your application today and fill out our online form to find out whether your qualify.
Once you obtain your pot pardon, a criminal record check will not show that you were convicted of this offence by keeping it separate from other criminal records in the Canadian Police Information Centre (CPIC) database.
Once you submit your application for cannabis possession pardon, it will be reviewed by the Parole Board of Canada. If you are convicted of a new offence, it may lead to a reactivation of the file.

What about other marijuana convictions?
Simple possession of cannabis is the only eligible conviction for a streamlined marijuana record suspension. Those with convictions for anything other than simple possession can still apply for a regular record suspension if they meet the eligibility criteria. In this case, the cannabis possession conviction is not calculated in the Board member's assessment of the application.

What are the conditions of getting a pot pardon?
To obtain a cannabis pardon, the following conditions must be met: You were convicted in Canada for simple possession (i.e. no intent to traffic) of cannabis as an adult. If you have outstanding surcharges or fines related to the cannabis conviction, you can still apply for the cannabis pardon, but you must have completed other parts of your sentence (such as the probation order).

What about non-Canadian citizens?
Non-Canadian citizens can also apply, so long as they only have a record of convictions for simple possession of cannabis in Canada. A record suspension will remove the disqualifications caused by this conviction, including eligibility for Canadian citizenship. 

Can a pot pardon cease to have effect?
Yes. A cannabis pardon will cease to have effect if you:
Have made a false or misleading statement when you applied
Were  found to have been ineligible for a record suspension
Were convicted of a new indictable offence ​
---