If you are charged with a crime but not convicted, you can request a file destruction to clear your record. If you are convicted, however, you will need to file for a pardon. While pardons Canada will seal your record, it will not destroy any records of your conviction. So, if a pardon won't clear your conviction record completely, what will? Provided you meet the necessary criteria, you can request an expungement.
What is an expungement?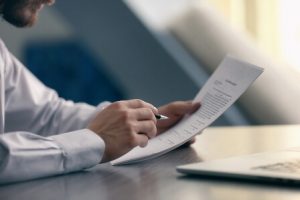 When a record is expunged, it means that it is completely and permanently removed or destroyed. The PBC (Parole Board of Canada) is the official federal agency charged with ordering or refusing the expungement of a conviction. The Expungement of Historically Unjust Convictions Act (Expungement Act) allows for the permanent removal or destruction of judicial records from federal databases in the cases of historically unjust convictions.
For many, it is difficult to imagine just how different life and laws were in the past. Laws and legislation are constantly evolving and acts that may have been considered criminal offences years ago, are no more. Same-sex relationships, for example, were previously unlawful and could have resulted in a conviction. Today, there are a number of convictions under the National Defence Act and Criminal Code that are eligible for expungement.
Which convictions qualify for expungement?
If you were convicted of an offence listed in the schedule to the Expungement Act, you are eligible to submit your expungement application to the Parole Board of Canada. If the person is deceased, the appropriate representative (close family member or trustee) is able to apply on their behalf. Once the expungement is ordered, you will be deemed to have never been convicted of that offence.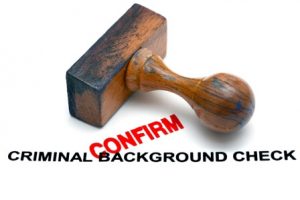 The convictions listed below are eligible for an expungement:
Gross indecency
Attempt to commit gross indecency
Buggery
Attempt to commit buggery
Anal intercourse
Attempt to commit anal intercourse
Any offence under the National Defence Act (or previous version of the Act) for an omission or act that constitutes an offence listed in the Expungement Act schedule.
What are the criteria for an expungement?
If you believe that you are eligible to apply for an expungement, it is important that you fulfil the necessary criteria. You will need to provide evidence to the effect that:
the activity which resulted in the conviction was between persons of the same sex;
the person or persons (other than the convicted) had consented to participate in the activity;
the persons who participated in this activity were at least 16 years of age at the time of the activity. Alternatively, they could be subject to a 'close in age' defence according to section 150.1 of the Criminal Code.
What happens when an expungement is ordered?
After reviewing your case and determining your eligibility, the expungement will be ordered. The Parole Board of Canada will send a notification to the Royal Canadian Mounted Police. Upon receiving this notification, any record or the conviction in their custody will be destroyed or removed. Furthermore, any agency or federal department that has conviction records will be notified to remove or destroy them too. The relevant courts along with territorial, provincial and municipal police will also be notified of the expungement order. It's important to remember that an expungement can only be ordered for the offences on the schedule. Any other offences or charges will require a pardon or file destruction.
Old convictions and even convictions for offences that are no longer considered crimes can hold you back. At Record Free, we are committed to helping you get your life back on track. Contact us at +1 (866) 928-3260 to find out more about your eligibility and to take a step towards a brighter future.